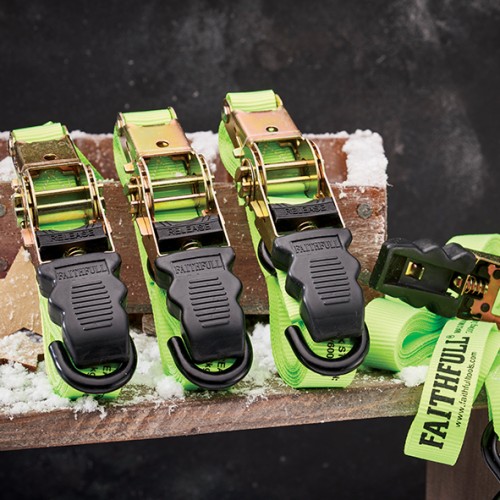 4 Piece Ratchet Tie Down Set
These Faithfull Ratchet Tie-Downs are manufactured from a 25mm wide triple layer Terylene webbing which is weatherproof, cut and abrasion resistant. The ratchet and S-style hooks ensure that loads are secured quickly and efficiently and provide ease of use.
Manufactured in accordance with EN12195-2.
Contents & Features
Pack of 4
Specification:
Length: 5m
Width: 25mm
Breaking Strain: 600kg/daN
Maximum Working Load: 300kg/daN
Tags: xmas-2022-tools